Drug Cases
1. Client was stopped by police for speeding. Fifteen pounds of marijuana was found in the trunk of the vehicle during a subsequent search. He was charged with Possession of Class D with Intent to Distribute. Judge originally ruled against our Motion to Suppress the drugs but then ruled in our favor when asked to reconsider based upon a brand new Supreme Judicial Court that came out after his arrest and after arguing the motion. By staying on top of new cases, we were then successful in our argument that the search was unlawful and that the marijuana should be suppressed. The case was dismissed and the judge ordered the police to return all the money seized from the client.
2. After numerous complaints from neighbors about drug dealing in one neighborhood local police drug unit detectives began surveillance on our client. After watching numerous people go in and out of the house for brief periods they searched the house and placed our client under arrest. He was charged with Distribution of Class A Heroin. We successfully argued a Motion to Suppress the search of the home and the case was dismissed and our client was free.
3. Client was operating his cousin's rented motor vehicle in Boston. He was stopped by the Boston Police Gang Unit for a motor vehicle violation and they searched the rented motor vehicle. They found drugs and a gun which led to the arrest of our client. He was charged with Possession of a Firearm and Possession with Intent To Distribute Class B (Cocaine). After a jury trial, the Commonwealth was unable to prove it was his gun or his drugs and jury returned a verdict of not guilty.
4. Client was found with 6000 Oxycodone pills in his vehicle after a motor vehicle stop. He was charged with 16 counts of Distribution of Class B: Oxycodone. We argued to suppress the vehicle search and were successful. The drugs were not allowed into evidence and the case was dismissed against our client.
5. Client was arrested by state and federal agents operating a large truck containing a large quantity of drugs and in possession of over $30,000. State police officers from 2 states, as well as federal agents, had been watching my client for months. Client was charged with trafficking. After several hearings on Motions to Suppress and Failure to Provide Discovery regarding the investigation, the charges against my client were dismissed and he was set free and his money returned.
6. The police observed a person approach the client's vehicle on what they believed was a hand to hand sale. The police stopped the client and found three bottles of Suboxone and Adderall. We successfully argued a Motion to Suppress arguing that the police did not have probable cause to stop the vehicle. We won the Motion and without the drugs as evidence the case was then dismissed.
7. Client was a college student allegedly involved in selling marijuana on campus. He was caught up in a wiretap involving several high-level drug dealers and was arrested with over eight other co-defendants and charged with trafficking marijuana. Without providing any evidence against any of the co-defendants we were able to successfully negotiate a plea for 1st offense possession of marijuana and probation. Upon completion of probation his record will be sealed.
8. Client was charged with Trafficking in Marijuana after a motor vehicle stop resulted in the seizure of 171 pounds of marijuana. After negotiations, client agreed to plead guilty to Possession and pay a $200 fine.
9. Client was observed making a hand to hand sale from his home. Police approached him and he gave consent to search his home. Drugs were found in the apartment and a firearm, for which he was not licensed, was found in the locked safe. We filed a motion to suppress the firearm and we were successful in proving that his permission to search did not extend to the safe and the charges were dismissed on the firearm avoiding a minimum mandatory jail term. The Possession with Intent to Distribute were reduced to possession and the client paid a fine.
Child Pornography
1. We have successfully defended numerous cases of Possession and Distribution of Child Pornography in both State and Federal Court including the 2 largest Child Porn cases in Massachusetts. Many cases involve men on Internet chat sites such as Omegle and ChatRoulette where men may not have realized they were chatting with underage girls and faced child porn charges. We have been able to reduce many charges, get probation for some, avoiding a prison sentence, and we have been able to significantly reduce the sentences of those that have been sentenced.
2. Our client was arrested for possession of several thousand child porn pictures and videos. Considered one of the largest collectors in the world police agencies from around the world sat with federal agents and interviewed him. As a result of our negotiations with these agencies he served less than ¼ of what his sentence would have been for Production, Distribution and Possession of Child Pornography which carry heavy minimum mandatory sentences in the Federal Courts.
3. Our client was charged with possession of Distribution and Possession of Child Pornography, it was alleged that he sought to kidnap, rape, torture and then eat a young child. A "dungeon" was found in his basement. The Federal agents from Homeland Security were able to intervene before a child was abducted and arrested several people in different states and charged them in Federal Court. We were able to keep him from being charged with the more serious counts and he pled guilty to the Child Pornography charges saving many years on his sentence.
4. Client arrested by state and federal agents at his home for possession of child pornography. After negotiations and counseling he was given straight probation with no jail time.
5. Client was arrested for distributing and possession of child pornography over the internet. It was reduced to straight possession and he was placed on probation with no jail time.
6. Client was accused of going into chat rooms with teenagers and having them send him sexually explicit photos and videos. He was also accused of recording their chat sessions and saving the videos. After successful motions the charges were reduced and he was placed on probation with no jail time.
7. A local man was arrested for allegedly attempting to coerce two high school teenagers into sending him naked and sexually explicit pictures. When they wanted to stop, he then allegedly threatened to share the photos if they stopped. Able to negotiate a plea to annoying and accosting a minor and client received probation and avoided having to register as a sex offender if he continued his counseling.
8. Client was charged with Possession of Child Pornography. Successfully argued a motion to dismiss that the prosecutor could not prove it was the client as opposed to the other resident of the home who possessed the images. Client's case was dismissed.
9. Client was charged with Possession of Child Pornography. The police obtained a search warrant for his residence but found the images on a computer in his vehicle parked in the driveway. The court allowed our motion to suppress all the evidence because seizing the computer from the truck and then searching it was outside the scope of the search warrant. The case was then dismissed.
10. In several cases, client was charged with Possession of Child Pornography. After treatment and an evaluation, the prosecutor agreed to amend the charge to Dissemination of Obscene Material. This charge reduction allowed each client to avoid registering as a sex offender.
These child pornography cases are listed on other lawyer's websites as examples of large child pornography cases. We actually represented these clients.
Sex Crimes
1. Several clients were school teachers accused of indecently touching, or having sex with a minor student. Each were charged with various offenses including rape, indecent assault and battery, and lewd and lascivious conduct. In all the cases we were able to reduce the charges and save their pensions with the agreement of all parties involved.
2. Client was charged with raping his daughter who had been removed from the home for other reasons. We were able to prove that this could not have happened as alleged, and the case was dismissed.
3. Client was charged with Soliciting a Minor for Prostitution when he allegedly agreed to meet an undercover police officer posing as a minor. The commonwealth was unable to prove that it was him that solicited and the case was dismissed.
4. Client was charged with prostitution on 2 separate occasions when police answered a Craigslist and a Backpage ad and went to her hotel room and arrested her. Client was found not guilty on both occasions. We represent many similar clients.
5. Client charged on many different occasions with prostitution and possession of drugs. Each time the case has been dismissed on motions to suppress the search and entrapment.
6. Client charged with rape at a local nightclub where he was the manager for a nationally touring band. Investigation showed that the facts were not true and the case was dismissed.
7. Client charged with raping a young woman who left a bar with him and returned to his apartment. Investigation showed that they were at the bar all evening together and she left with him consensually. Further investigation showed that the activity at the apartment appeared consensual also and a young college graduate was found Not Guilty of rape.
8. A client left a bar with a young woman he met. He was an out of town salesman and she alleged that he raped her. After a week-long trial he was found Not Guilty of Rape.
9. A client was charged with statutory rape for having sex with a freshman at his school when he was an upperclassman. Case was reduced to Enticing a Minor for the Purpose of Intercourse and pled to a Continued without a Finding and probation. He avoided a Guilty conviction on a sex crime that would have required he register as a sex offender.
10. Client was a middle schooler accused of sexting with another student. After successful negotiations with all parties no charges were sought and all files and pictures were destroyed.
11. Richard Sweeney represented a client who had been charged this past June with rape and indecent assault on a person over the age of fourteen. Attorney Sweeney's client plead not guilty to both charges. An investigation into the incident by Attorney Sweeney's office and the police department led to additional questions surrounding the incident. According to reports from law enforcement, the alleged victim in the case would not provide any additional information. This left prosecutors with no choice but to drop the case due to insufficient evidence surrounding the issues that were raised. The case was officially dropped on August 16 when Prosecutors dropped each and every charge made against the client.
12. Client was charged with two counts of Indecent Assault & Battery on a Child Under Fourteen. After significant motion practice and lengthy negotiations, prosecutor reduced the charges to Assault & Battery and client was placed on administrative probation. The plea deal allowed client to avoid registering as a sex offender.
13. Client was charged with Rape of a Child. After extensive litigation, the charge was reduced to Lewd and Lascivious Behavior, a misdemeanor. The client admitted to sufficient facts and his case was dismissed after he completed probation. He also avoided registration as a sex offender because the charge was reduced. The co-defendant, on the other hand, was represented by a different attorney. The co-defendant plead guilty to a sex offense and was required to register as a sex offender.
14. We represented a client charged with three counts of Open & Gross Lewdness and three counts of Indecent Exposure. After successfully arguing a Motion to Dismiss, four of the six counts were dismissed and after winning a Motion to Suppress our client's statements, the remaining two counts were dismissed. The client walked out of the courtroom free and clear of all charges.
Operating under the Influence of Alcohol
1. Client was 22 years old and was stopped by local police in a town west of Boston when he was observed driving his vehicle on 4 flat tires. He had stopped at a local gas station and the police followed him inside. A lit glass bong containing marijuana was found in his vehicle and he smelled of alcohol. After failing several field sobriety tests he was placed under arrest for DUI. After motions to suppress were heard ruling out any mention of the Bong we were able to prove that road construction caused the flat tires and a jury returned a Not Guilty verdict.
2. Client was found asleep at the wheel of a busy intersection in a city north of Boston. The Police smelled alcohol and, after failing field sobriety tests, he was placed under arrest for DUI. After a jury trial, we were able to show he had worked 24 hours straight and he was found not guilty.
3. A visiting businessman was in town to visit his local clients. He was seen leaving a local bar and pulled over by local police south of Boston for failure to stay in lanes and speeding. He failed several field sobriety tests and was arrested. After a jury trial, we were able to show he was not under the influence to the degree that impaired his driving and he was found not guilty.
4. A Boston college student was arrested for operating under the influence of alcohol when stopped at a sobriety checkpoint. She was arrested and failed the breathalyzer. We were able to prove that proper procedures were not followed and she was found Not Guilty after a jury trial.
5. A client was involved in a motor vehicle accident where her car struck another vehicle causing injuries. After failing field sobriety tests she was placed under arrest for Operating Under the Influence Of Alcohol Causing Serious Bodily Injuries. We were able to prove that, although taken away in an ambulance, the injuries did not rise to the level required by law and that charge was dismissed. Client took a Continued Without A Finding on the OUI and avoided a guilty on her record and jail time.
6. We have successfully represented hundreds of clients who were charged with operating under the influence of alcohol (and/or drugs) as well as Operating recklessly and negligently and various other violations added to their OUI charge. When resolving the case we are, almost always, able to get these additional charges dismissed or reduced saving thousands of dollars in fines and insurance surcharges as well as additional suspension time on their licenses.
7. Client was stopped by police after a police radio dispatch due to his excessive speed. Client admitted to consuming three drinks and appeared to be swaying and slurring his words in the booking video. After a jury trial, we were able to show his driving was not impaired by alcohol and a jury found him Not Guilty.
Guns
1. Client was charged with multiple firearm offenses including possession of a firearm without an FID card and defacing the serial numbers. After a successful motion to suppress, all the gun charges were dismissed.
Home Invasion
1. Client was charged with Breaking and Entering to Commit a Felony and Assault & Battery. The case was dismissed after counsel successfully argued the police report did not contain enough facts to connect client to the break-in.
Sweeney & Associates, LLC Our Practice Areas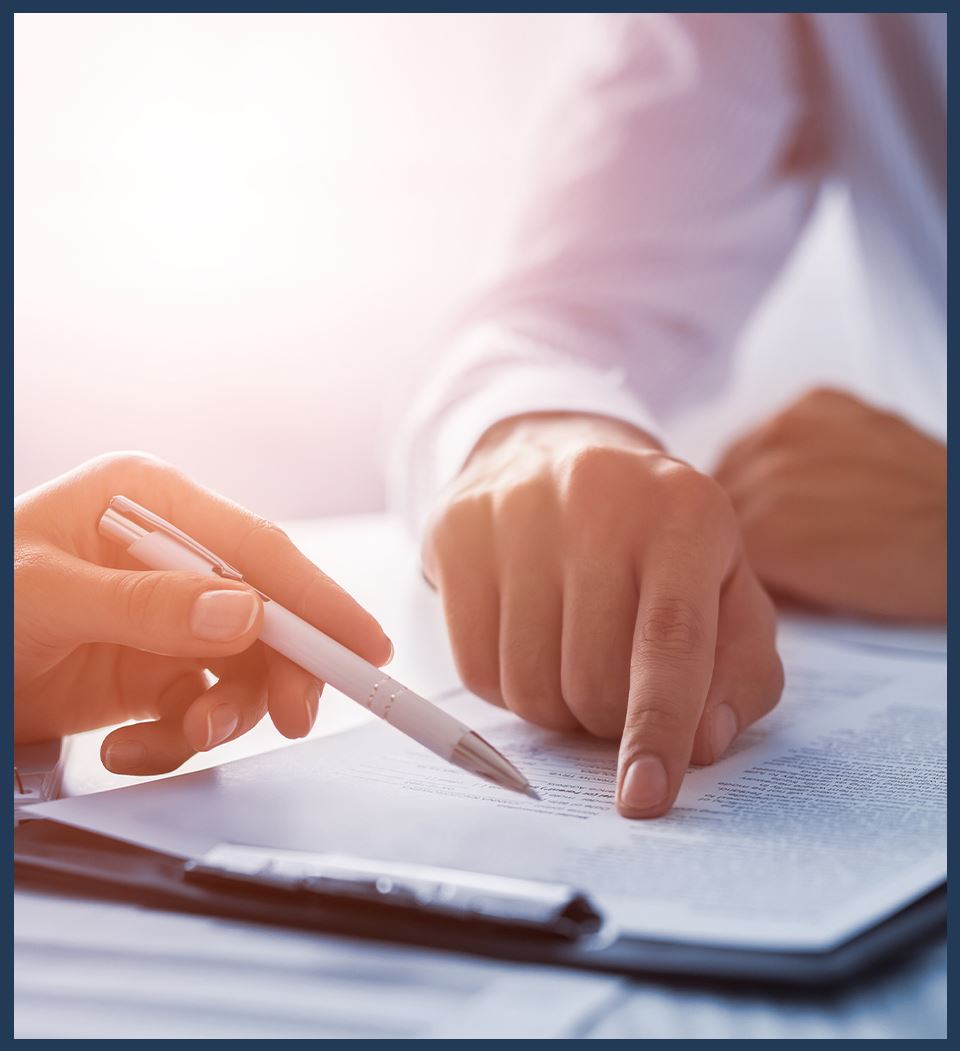 Read Real Testimonials
My family and I are very grateful.

C.M.

Your team stood by me and never quit.

R.S.

All of us have a great sense of confidence in you as do I.

B.W.
What Sets Our Firm Apart
We Provide Fixed & Hourly Billing Rates

Backed By 20+ Years Of Experience

Retired Sergeant Boston Police Drug Unit

Free Confidential Consultations

Available 24/7 To Answer Your Call
Free Consultations Available
Contact Our Office
Whether you have questions or you're ready to get started, our legal team is ready to help. Complete our form below or call us at (617) 300-0212.